August long weekend starts tomorrow, and what better time than the present for an outdoor adventure! My choice this weekend – a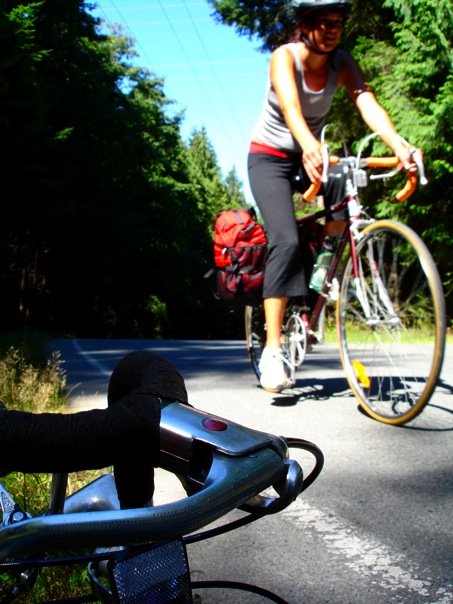 cycle / camping trip from downtown Vancouver to and around Sooke, just outside Victoria. Nothing too crazy, but enough to pose a challenge on the body and enjoy the sun that summer has finally provided us. What's on my mind today? Fuel. You're probably thinking, silly girl… fuel is for cars, not bikes! You are correct, but it's also for the human body of course!
As a dietitian, I'm usually quite prepared for trips like these. Like I mentioned in my last blog post, eating something every 2-3 hours is key to maintaining energy levels throughout the day. Therefore, it's essential to bring lots of snacks and meal ingredients to power us throughout our weekend ride. Normally I take the time to even bake some homemade energy bars in advance, but unfortunately my schedule hasn't allowed for that this time. Instead, I'll have to turn to convenient options from a grocery store.
For anyone planning a camping trip themselves, whether you plan on hiking, biking or both – you probably already know about the necessity to pack light. What I've learned from others, and from personal experience, is that bringing fresh vegetables & fruit is an immediate NO! This is hard to take in, especially coming from someone who recommends eating at least 7 servings of vegetables and fruit a day. But, when you're carrying your tent, sleeping bag, thermorest, camping stove, clothes, etc., the last thing you want to add is a few additional pounds of fresh produce. So, how do we do it? Dried fruit and dehydrated vegetables.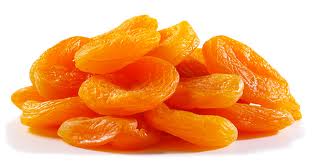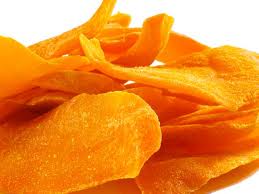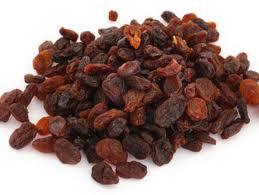 That being said, here are my picks for snacks this weekend:
SunRype fruit source bars
Dried apricots and raisins
Trail mix – homemade containing nuts, seeds, nuts, dried fruit
Turkey pepperoni sticks
Protein bars (Larabar, Cliff, Elevate Me, ProBar are all good choices)
Sports drink – homemade (½ litre water, ½ litre 100% fruit juice, and 1/3 tsp salt)
While engaging in any activity, it's best to consume something with a high amount of carbohydrate as it's our body's primary source of energy during this time. If we add protein, it will take longer to digest, and longer for our body to be able to use the fuel. I'll be eating the fruit bars, dried fruit, and sports drink during my rides for this reason. Anytime in between, however, I'll be sure to add some protein. Trail mix, protein bars, or turkey pepperoni sticks and dried fruit will make for great snacks.
What about meals? They need to fulfill the following 3 criteria: light, easy, and of course, nutritious. Aim for at least 3 of the 4 food groups at each meal. Here are my picks for this weekend:
Breakfasts – oatmeal with raisins, nuts, and skim milk powder
Lunches – whole grain pitas with lower fat cheese and salami
Dinners – dehydrated soups (with vegetables, beans, and chicken), and instant rice (wild or brown) with dehydrated vegetables and an added can of tuna
A little bit of planning goes a long way. If you're planning an active weekend getaway, or any type of getaway, do your body a favour and ensure you fuel appropriately! Not to mention drinking plenty of fluids the whole way.
In case you have some extra time before departing on your adventure, try these homemade energy bars:
1 c quick cook rolled oats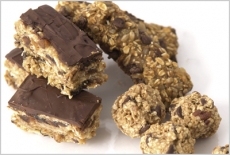 ½ c whole wheat flour
½ c cereal (eg. bran flakes, grapenuts, all bran)
1 tsp cinnamon
1 beaten egg
¼ c applesauce
¼ c honey
2 tbsn vegetable oil
¼ c sunflower seeds
¼ c chopped walnuts or almonds
1 ½ c chopped dried fruits (i.e. apricots and raisins)
Preheat oven to 325 F. Line 9 inch square baking pan with aluminum foil and lightly grease.
In large bowl, stir ingredients: oats, flour, cereal, cinnamon. Add egg, applesauce, honey, oil. Stir sunflower seeds, walnuts, dried fruits.
Bake 30 min or until firm and light brown around the edges. Let cool. Use foil to lift from pan. Cut into bars / squares and store in fridge.
* Note: If you want to add some more sweetness to these bars either add in ½ – 1 cup chocolate chips to the mixture, or melt this amount of chocolate and drizzle on top of bars once cooled.
Enjoy!