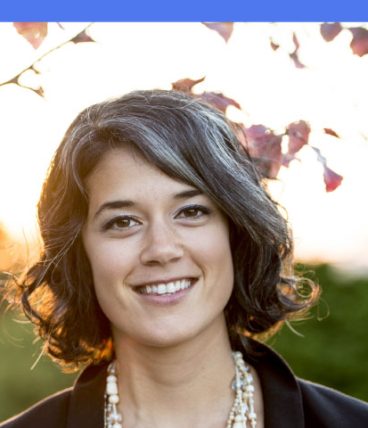 As a Registered Dietitian and Exercise Physiologist specializing in both sport nutrition and digestive health disorders, I am passionate about helping athletes of all levels reach their greatest potential using diet as one piece of the interdisciplinary puzzle to feel and perform at their best. Many athletes also struggle with digestive health conditions or symptoms that interfere with their performance – this does not have to be the case! One of my favourite areas to support an athlete in is finding solutions to manage gastrointestinal symptoms that may interfere with optimal health and performance. Finally, I have ample experience supporting individuals with digestive health disorders from my own history growing up with IBS, working closely with gastroenterologists, and supporting many clients who suffer from various gastrointestinal health conditions.
Since 2007, I have been working with a full spectrum of athletes ranging from professional athletes such as the Buffalo Sabres (full-time team dietitian), Vancouver Whitecaps FC, NBA and NHL players; national and provincial athletes (Skate Canada, Field Hockey Canada, Triathlon Canada, Canadian National Swim Team, Gymnastics BC, Cycling BC); recreational athletes of all sports; and individuals just beginning to incorporate activity into their schedule. I currently support the Canadian Armed Forces as an applied performance nutrition researcher.
I am comfortable working both individually and as part of an interdisciplinary health or performance team. My extensive experience working as part of interdisciplinary teams allows me to integrate well with medical professionals and other practitioners to support my clients.
Let me take the guess work out of nutrition for you by translating the complex science into practical strategies that help you achieve your health and performance goals – whether it is managing your gastrointestinal symptoms or fueling for optimal performance in your sport. ß this under services sorta.
Using nutrition, I can help you achieve your health and/or performance goals in a variety of different ways. I am available for individual dietary counseling, group or team workshops, grocery shopping tours, and educational cooking demonstrations for children, teens, adults and families.
I have experience working with individuals who have various digestive health conditions, including the following:
Irritable Bowel Syndrome (IBS)
Inflammatory Bowel Disease (IBD)

Crohn's disease
Ulcerative colitis

Gastroesophageal reflux disease (GERD)
Celiac disease
Gastroparesis
Ulcers / ulcer disease
Other functional gut disorders
On the sports nutrition side, here are some examples of what I can help athletes or anyone active with:
Optimize training, performance and energy levels
Increase lean body mass
Decrease body fat
Meet hydration needs
Fuel at appropriate times before, during, and after training & competition
Education around supplements
Injury recovery
I also takes pride in helping anyone improve their overall health by using dietary methods to prevent or treat disease. I can help individuals improve cholesterol, achieve a healthy weight, prevent and fight cancer, manage blood sugar levels, improve energy, combat inflammation, pinpoint food sensitivities, and prevent stroke or cardiovascular disease.
Certificates and Qualifications
"Ashley went out of her way to help me with my stomach problems, and was professional and knowledgeable throughout our correspondence. She has not only helped me figure out what I should be avoiding in my diet, but made me feel very comfortable discussing health issues that are not always easy to talk about. Thanks for your awesome, friendly service Ashley!"
— Allison Whalen, Ottawa
"Ashley helped me understand the relationship between my nutrition and energy level. I am now more productive at the office and throughout the day."
— Ryan Wilson, Vancouver, BC
My Work
Current and Former Clients include:
NHL (Buffalo Sabres Team Dietitian, Ottawa Senators Contract Dietitian, and individual players)
AHL (Rochester Americans, and individual players), OHL (individual players)
Vancouver Whitecaps FC
NBA individual players
Skate Canada
Field Hockey Canada
Triathlon Canada
Canadian National Swim Team
Gymnastics BC
Cycling BC
I am comfortable and experienced doing media appearances for television, radio, and print. I've done television interviews with CTV News, CBC News, and Breakfast Television, have been interviewed on radio stations Mountain FM and Vancouver 1040, and have been featured in newspaper articles in the Georgia Straight and the Vancouver Sun.